The Senate Health, Human Services and Senior Citizens Committee held the first-ever hearing on Legislation Bill 3162, sponsored by Nicholas Scutari (D-Middlesex/Somerset/Union) and Senator Joseph Vitale (D-Middlesex). Medical marijuana patients in New Jersey are in fear of being fired from their jobs by using medical marijuana, even though it is legal in New Jersey. Roseanne Scotti, New Jersey State Director for the Drug Policy Alliance, stated that no individual or family should be punished for following their doctor's order.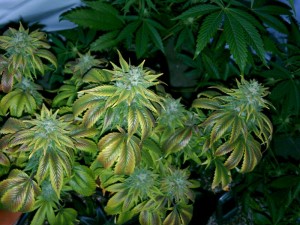 The state law advocates say that the patient protections included in New Jersey's Compassionate Use of Medical Marijuana Act (CUMMA) are stronger than those in other state marijuana laws. The CUMMA provides that a qualifying patient, or any other person, acting in accordance with provisions of this act shall not be subject to any penalty or denied any right or privilege, including, but not limited to, civil penalty or disciplinary action by a professional licensing board, related to the medical use of marijuana.
Senator Nicholas Scutari has introduced the new Legislation Senate Bill 3162, which clarifies that patients do have protections and cannot be fired. Medical marijuana should be treated like another legitimate medication. This senate bill still prohibits the use of medical marijuana in the workplace but protects the patient's use outside the working place as long as their medication doesn't interfere with their jobs.